Brand New Product! The Orion Cylinder
We are happy to introduce the latest addition to our list of Q-secure approved products: Orion Cylinder. It is a TS007 Kitemark 3 star profile, perfect for use on both residential and lifestyle doors. It protects against bumping, drilling, picking and snap & extract.
Each Orion cylinder has a 10-year mechanical warranty, once it has been registered with us here at Q-secure. When the cylinder is registered, it is automatically also protected by the proteQ10 anti-snap guarantee and should be registered for VBH's Key Security Scheme.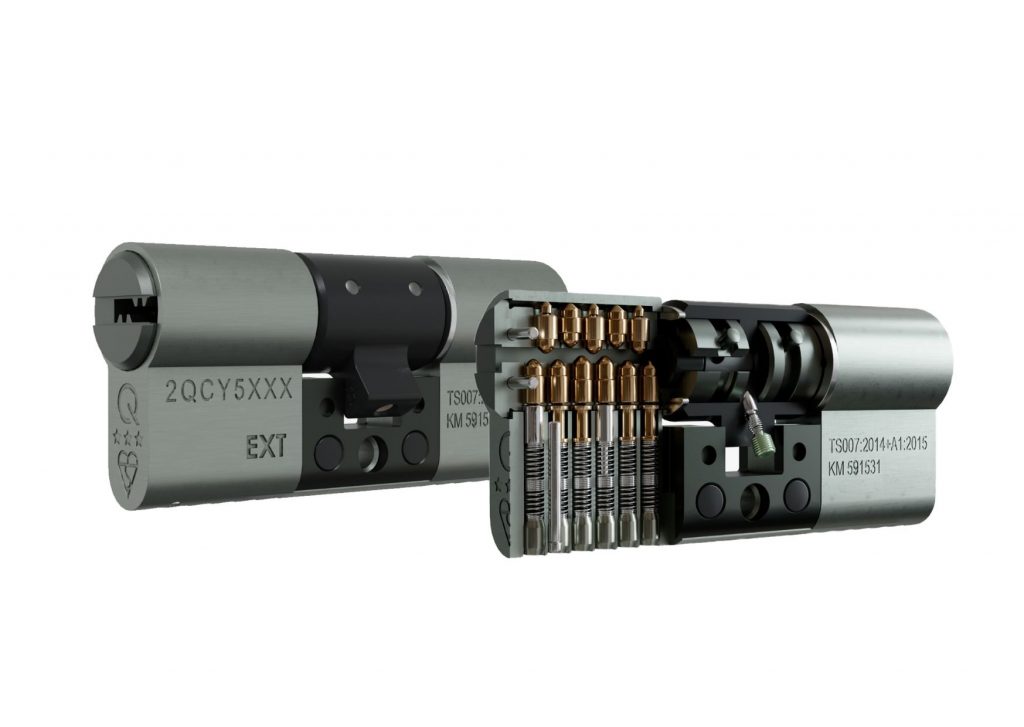 Benefits
The Orion Cylinder is a premium product, that features effective protection against bumping, picking and drilling, as well as the snap and extract method. This is all achieved without the need to fit any supplementary security devices. The external end is clearly marked with the Kitemark and 3 TS007 stars to deter any would-be burglar. This additional layer of key security is a real benefit to home owners.

The external side features a sacrificial breakpoint to hamper attempts to gain entry by snapping and extracting the cylinder. Once this has broken away, the interlocking mechanism engages to prevent further damage to the cylinder. This achieves the security function, and the safety of those inside the building is assured as the interlock can be over-ridden by turning the key through 360° or, in the case of a thumb turn cylinder, by pushing in the button on the thumb-turn knob and rotating it. As a result, normal unlocking and exit can now take place.
Orion Cylinder Options
Orion is available in bright nickel and brass finishes, in key/key and thumb turn variants, and also in keyed alike pairs. Each cylinder is supplied with 5 Q-branded dimple keys, while keyed alike pairs are supplied with 6 keys. Additional cut keys can be obtained from the approved online suppliers through Q-secure.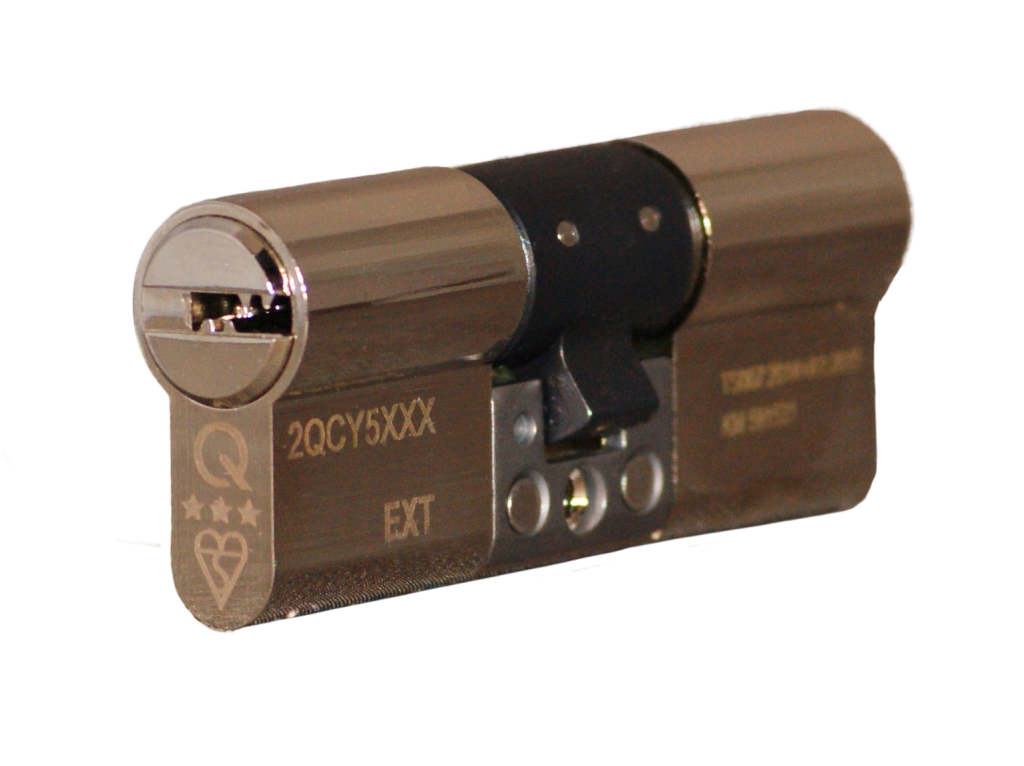 Guaranteed With Q-secure
For homeowners' peace of mind, the Orion cylinder comes with a 10-year mechanical warranty. The cylinder must be registered on our website which will then ensure it is validated. Once the cylinder is registered, it is automatically also protected by the proteQ10 anti-snap guarantee.
Additionally, it should be registered for VBH's Key Security Scheme. Under the scheme, additional keys can only be purchased if the customer's unique personal password is given. This is set up when the cylinder is registered, for its performance guarantee by the customer. Homeowners can benefit from an additional layer of security.

proteQ10 guarantees that if a successful break-in is achieved as a result of the Orion cylinder being snapped and then extracted, we will pay the homeowner £2000 in compensation. This is in addition to any protection offered by Q-secure's consumer security guarantee, which will pay out up to £8000 in the event of a break-in.
Get In Touch
If you are a manufacturer looking to become part of the network, we want to hear from you. Contact our friendly marketing team by calling 01634 263263 and choosing option 5 to speak to us directly. You are welcome to talk through any queries with our team, where we always provide superb customer service.
If you are an installer looking to benefit from selling Q-secure windows and doors, you can find Approved Manufacturers using our simple Find a Manufacturer search tool. Get in touch with us today using our contact form. We are happy to answer any questions you may have. We are happy to talk through our guarantee is further detail.
Categories: Trade