We Are Partnered with DG Supplyline
We are very excited to announce that we have partnered up with DG Supplyline, to offer our greeenteQ Q-Smart electronic smart handle for installation across the country. By working with these excellent servicing specialists, we are able to offer our fabricators a comprehensive installation and aftercare service. Here is what our team and DG Supplyline had to say about our partnership:
Dan Powell, Head of Sales at VBH, comments, "VBH has a great reputation for quality in our field of hardware supply, so it was vital when seeking a service partner that we worked with a company of a similar standing within their area of competence. We have found that company in DG Supplyline."
Dan Rosewell, MD of DG Supplyline says, "We've been dealing with VBH for many years, and we know that they supply only top quality products. When they introduced us to Q-Smart, we immediately knew that it was a winning product. We also knew that we had the infrastructure to fill a gap in the market that would benefit everyone."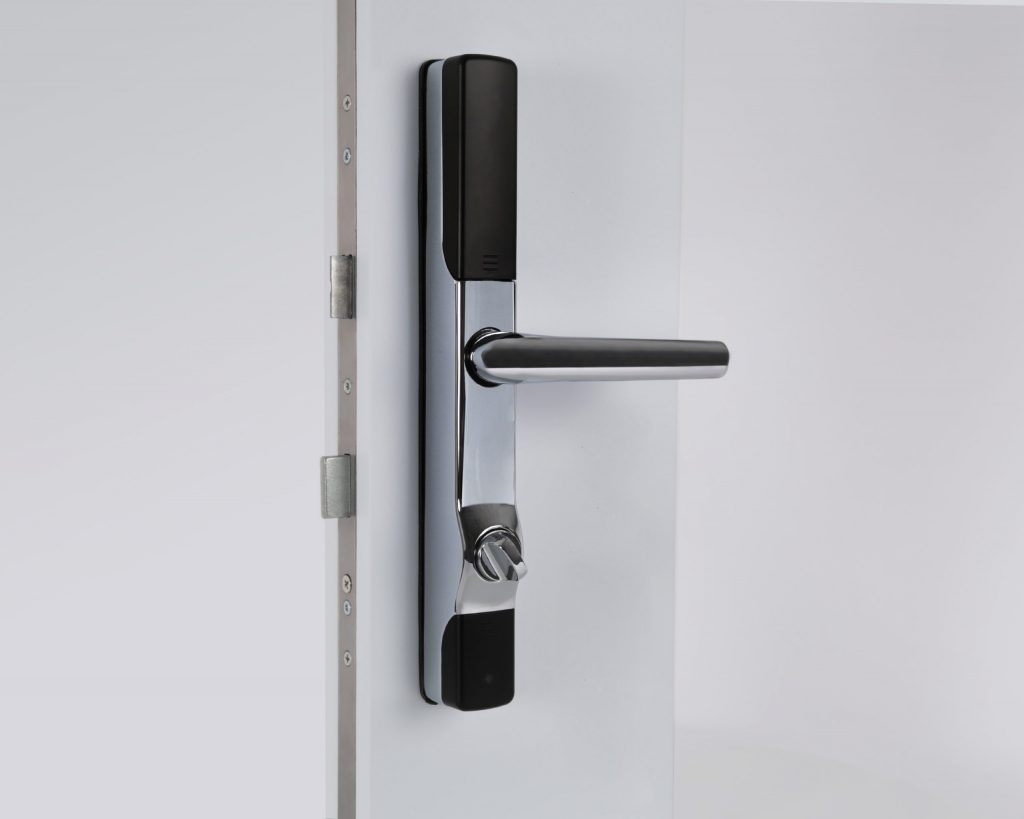 Q-Smart Electronic Handle
Our Q-Smart electronic smart handle offers homeowners a variety of ways to gain access to their homes. We want our customers to be able to provide their customers with the safe entry within their property.
There are three ways that homeowners can use Q-Smart. Firstly, there is a Blusafe app that means using your mobile phone as a key. The second way is through fingerprint recognition, and the third is a proximity fob.
We wanted to bring out a versatile product that gives homeowners flexibility. We understand that some people prefer to use their mobile phones or have a physical fob, and our Q-Smart product offers homeowners that choice.
DG Supplyline
Here at Q-Secure, we are excited to work with a company that has built up a fantastic reputation within the industry. DG Supplyline has supplied products and offered aftercare servicing to installers, reaching a wide range of fitters across the UK.
We will be able to offer our fabricators the option to fit Q-Smart themselves, or they can also opt to have one of DG Supplyline's experienced installers fit the electronic handle. This will allow our fabricators to offer many more services for their customers.
Alongside the installation, by working with DG Supplyline we can offer aftercare services for the Q-Smart installations. It is important that the main user feels safe in their property at all times, and a specialist engineer will be on hand to offer any advice. A note from the team at DG Supplyline:
Dan Powell concludes, "As with all hardware, smart tech needs to be properly maintained to ensure that performance levels stay at their optimum, and DG Suppyline's experienced engineer network is perfectly placed to provide that crucial maintenance role." 
Contact Us
If you have any questions about our partnership with DG Supplyline or Q-Smart, please do not hesitate to get in touch with us. Send us a message through our online contact form, and a member of our team will get back to you as soon as possible. We would be happy to discuss our recent update and talk about our products with you.
If you prefer to speak to us in person, you can always give us a ring on 01634 263 300 and have a chat with a member of our team. We have years of experience within the industry and can provide you with our professional and impartial advice. We look forward to working with DG Supplyline on Q-Smart and our customers on their future products.
The Q-secure and VBH Team.
Categories: Uncategorised