Window Locking Systems
Our expansive range of window locking systems can be secured with our comprehensive hardware guarantee. Q-secure is one of the most comprehensive window lock guarantees on the market. We are so confident in the strength and performance of our tested hardware that we will pay homeowners if a break-in occurs as a result of the lock.
We are proud to guarantee window locking systems from the industry's other top brands, such as Yale, Roto and Maco. The systems we offer include shootbolts, enclosers and much more.
The greenteQ window locking systems are expertly crafted by our team. They are suitable for all materials, notably PVCu, composite, timber and aluminium. The greenteQ hardware is made for high levels of security, to give customers total peace of mind.
MULTI-BRAND Window Locks
greenteQ Shootbolt
The greenteQ Invicta shootbolt is a premium quality window locking system for outward opening windows. Invicta has been successfully tested to PAS24 on a number of profiles and is suitable for windows where a high security locking system is required.
We offer a 10-year performance guarantee with our shootbolts. Additionally, this is a approved Q-secure PREMIUM product. This means it qualifies for our PREMIUM guarantee for your customer's peace of mind.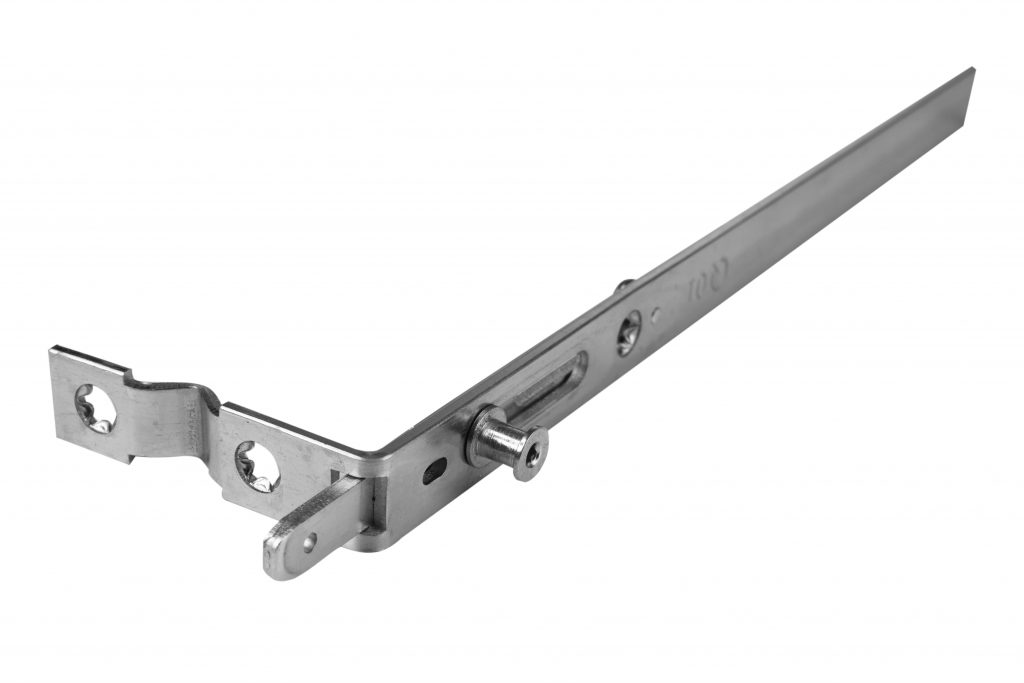 Yale, Roto & Maco
Our range of yale locks are built to last. The shootbolts and enclosers are tested to minimum 50,000 cycles and corrosion resistance to BS EN 1670:2007 Grade 4. They qualify for the Q-secure PREMIUM level warranty when all other components on the window are also rated PREMIUM.
Our Roto window locking systems feature Roto Sil Nano surface finish technology, which is extremely scratch resistant and offers outstanding corrosion resistance as standard. The Maco locking systems we offer as part of our guarantee include shootbolts and espagnolette. These are suitable for window profiles with a Eurogroove, including most PVCu systems currently in use,
Window Locking System Guarantee
Our MULTI-BRAND guarantee is what makes us unique here at VBH, where we don't tie manufacturers down to a single hardware manufacturer. This allows them to make a better finished product and ensures that everything on the window is guaranteed. No nasty surprises in store!
Our multi-brand Q-secure guarantee is an exceptional assurance to keep homeowners protected. We have the utmost confidence in our products, which is why we can offer this unrivalled warranty. All our hardware is exhaustively tested to reach or exceed the high standards of BSI.
We offer a comprehensive guarantee for our window locking systems. Once you purchase our fantastic hardware, you qualify for a Q-secure warranty. We have total confidence in our superb hardware, which we why we can offer our guarantees. Fill out our form online to register your product warranty.
Get in touch with us today with any further questions. Just leave your question on our contact form, and we'll get back to you as soon as we can. You can give us a call on 01634 263 300, and we'll do our best to answer your queries.
Categories: Trade