greenteQ Suite Furniture
Our greenteQ suite furniture range comprises of quality window and door parts, such as stunning handles and soft close letterboxes. The ideal way to instantly modernise any property type, our greenteQ suite furniture is guaranteed to improve the appearance of any home. Made using premium grade materials, they are ultra-secure too, providing market-leading protection.
As the first impression to any property, it is important the window and door furniture should both look great and perform to the highest standards. As a result, every component in our greenteQ suite furniture is carefully considered to ensure the best results. Choosing our products for your homeowners means they are met with endless possibilities when it comes to shape, style and design.
Whatever the style of the property you are working on, our greenteQ suite furniture will add a modern touch to the space. Available in an extensive collection of styles and colourways, our quality products are resistant to even the harshest weather conditions. As a result, they will continue to look great even years after they have first been installed, very rarely having to be repaired or replaced.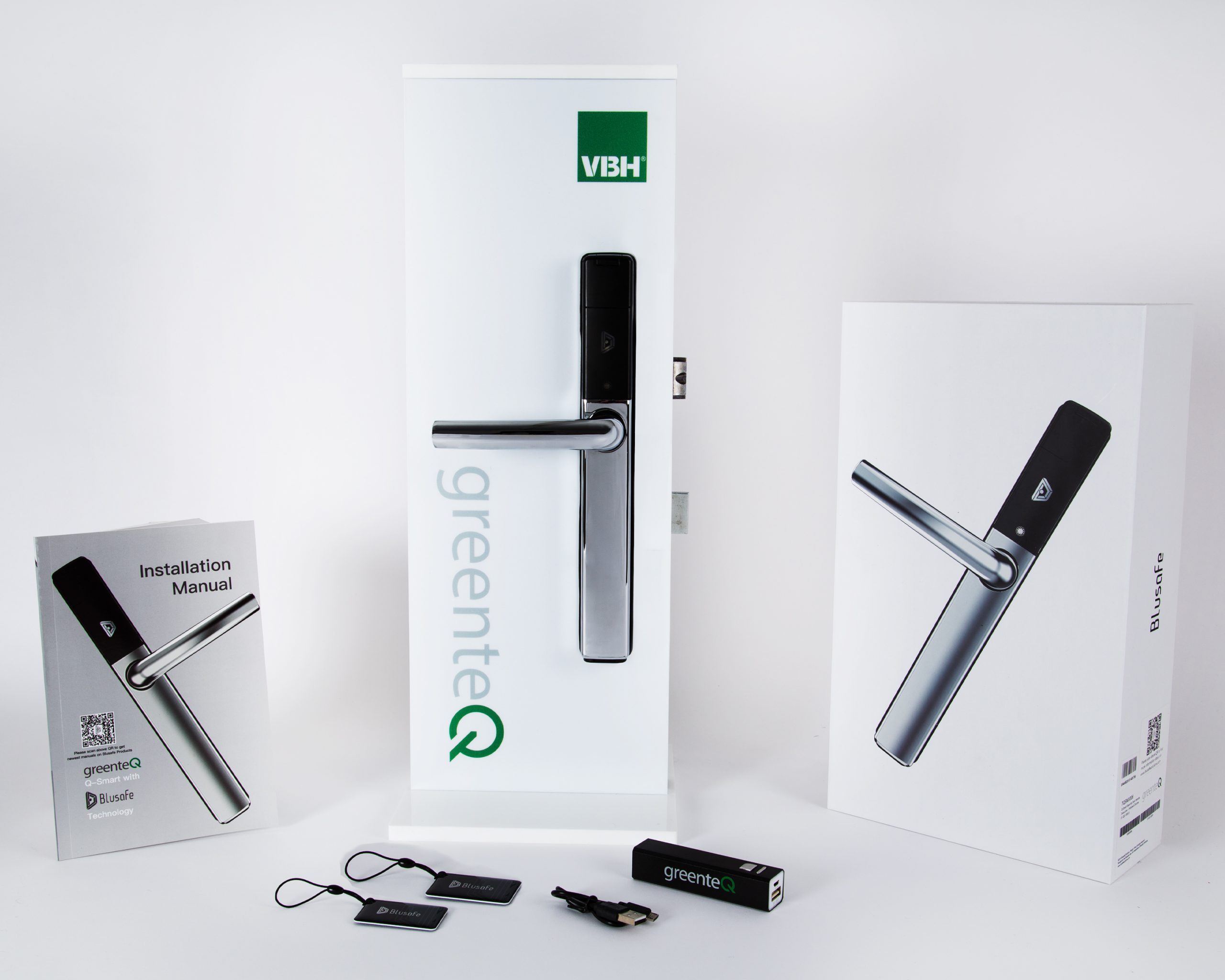 Various Finishes
The great thing about our greenteQ suite furniture is just how many different finishes our window and door hardware comes in. Match the style of our furniture with some of the existing elements of the property you are working on with the help of our expert team. From stunning silvers to contemporary chrome finishes, we really do have something to suit everyone's unique taste.
To make sure they last in all conditions, our greenteQ suite furniture is dipped in six durable layers of either chrome, nickel or gold. As a result, they are resistant to continuous wear and tear, looking their best even years later. Our premium door handles and window security systems will help to elevate the look and feel of any space for less. Explore our range of innovative products for your project.
Incredibly Secure
Our greenteQ furniture suite range combines quality appearance with secure locking mechanisms for market-leading results. Consequently, homeowners can have complete peace of mind with our ultra-secure products that are innovators in their field. Continually tested to ensure they will provide the highest levels of protection for homeowners, our greenteQ suite range will suit every property type.
The greenteQ suite furniture range comprises of many products, including our stunning Aspire bifold handles as well as our classic Coastline door furniture range. The coastline range, in particular, is extremely durable thanks to its stainless steel surface that is resistant to corrosion over time. Eliminating any possibility of rust, our greenteQ suite furniture will operate as it should for decades.
Omega Letterbox
Included in the greenteQ suite furniture collection is our beautiful omega letterboxes. Available in a huge variety of styles and colourways, they are simple to install. The soft touch close feature also means that they won't rattle around in the wind either. Homeowners will be able to enjoy complete peace and quiet with our products that consider every element for superior results every time.
The omega letterbox has evolved in recent years to include both the standard size as well as the 56mm deep slim version to ensure they will suit every door type. The curved metal flaps are easy to open and close, meaning that larger parcels can fit through too. Despite this, extra stress is never put on the letterbox strings as the frame itself is made to be durable and hardwearing.
Q-secure Guarantee
When choosing our greenteQ suite furniture, you can apply for our excellent Q-secure guarantee. This means homeowners are covered in the unfortunate event of a break-in. We strongly believe in the quality of our greenteQ suite furniture, however, should homeowners ever experience any issues, we are always on hand to solve them quickly and efficiently. Take a look at our products.
The Q-secure guarantee covers all the door and window furniture in the greenteQ suite range. Should a homeowner experience a break-in due to a hardware failure, they could be entitled to an impressive £8000. This 10-year guarantee is just one of the added extras we like to offer with our innovative products.
greenteQ Suite Furniture Prices
View our range of greenteQ suite furniture online today. We have everything you need to elevate the look and feel of your next project. Get in touch with our friendly team today using our online contact form.
Alternatively, to speak to an expert directly, give us a call on 01634 263 300. We are always on hand to answer your queries. Explore our huge selection of door and window hardware online.