Garnalex Clearspan Range
We are very happy to announce that we have been working with the aluminium systems house, Garnalex, to create a hardware solution for the Sheerline bi-fold door. This versatile design can cater for configurations up to seven panes and has four different threshold combinations.
We worked with Garnalex to develop a solution that would be sufficiently strong for this prestigious door. With that in mind, hardwearing Clearspan for Garnalex was created. With a weight capacity of 120kg per sash, Clearspan is the system to trust for bi-folding doors. The hardware has been designed with everyone in mind, including fabricators, installers and the end-user.
Clearspan is available as a standard version or with a PAS24:2016 tested security spec that includes the greenteQ Orion TS007 3 star profile cylinder. Companies that offer this upgrade can enter the Q-secure approved partner network. This guarantee will pay the property owner up to £8000 in compensation, in the unlikely event of a break-in.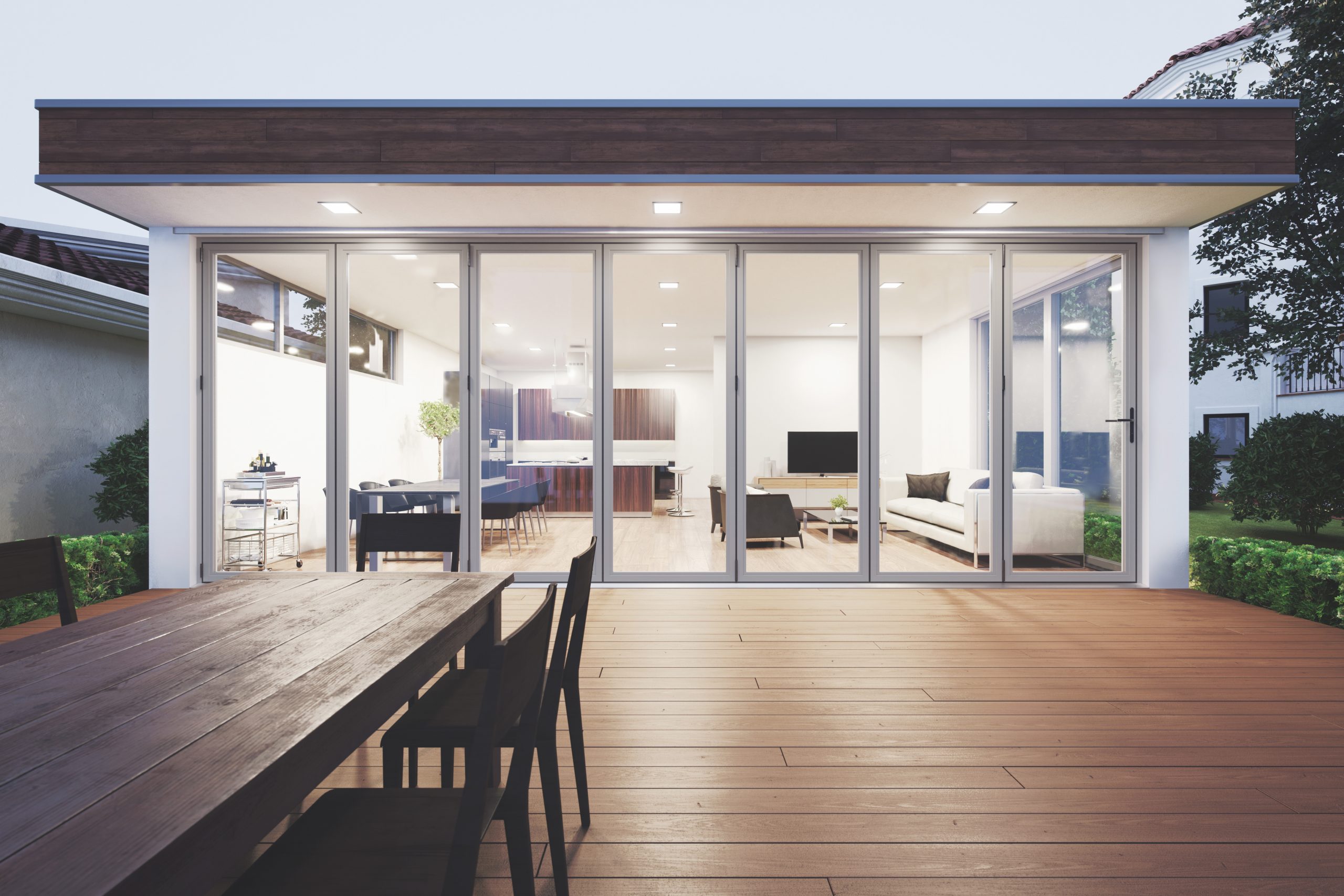 Clearspan
As bi-fold doors have become even more popular, especially using aluminium profile, we wanted to provide our customers with robust hardware that will keep homeowners feeling secure. Not only does it benefit the customer, but the hardware can be installed perfectly within the Sheerline bi-fold door system.
By using Clearspan, you can provide your customers with a high-quality bi-fold door that can offer superior performance. Full adjustment is available so that each installation is carried out seamlessly.
Many patio doors, including some bi-fold doors, underperform over time due to wear and tear over the years. However, by choosing Clearspan, you can benefit from built-in brushes that aid the doors to fold open smoothly. They help by clearing any debris from the tracks.
Not only is the Clearspan range functional, it also comes in four different finishes for the customers to choose from. We wanted to design a range that can be applied to any Sheerline bi-fold door and that will complement any property.
Q-secure
Customer safety and security are paramount to us, and we have designed our Clearspan range to meet all the requirements of PAS24:2016. We use a combination of security features that will allow your customers to feel secure at all times.
We have created a hardware solution that is the perfect fit for Sheerline doors. Each aluminium bi-fold door is made to measure, and Clearspan hardware will complement its design whilst being discrete.
Sheerline Bi-Fold Doors
The Sheerline bi-fold door range is a fantastic combination of security, innovation and style. Aluminium has fast become a superior material to use in any home mprovement project, and bi-fold doors have become a best-seller for most installers.
Aluminium is one of the strongest materials on the market and boasts a beautiful and modern appearance. We worked with Garnalex to provide Sheerline bi-fold doors that enhance a home's contemporary looks and security.
Contact Us
If you have any questions about our Clearspan range, please do not hesitate to get in touch with us. Use our online contact form to send us a message, and we will get back to you as soon as possible. We are specialists in the hardware industry and can guide you to find the right addition for your next project
You can also give us a ring on 01634 263 300 and have a chat with our team. We are here to offer our expert and impartial advice when you need it. Speak to our team today to discuss Clearspan. We look forward to hearing from you.
Categories: Uncategorised