Get Smart with Q-Smart
Here at VBH, we have now added the Q-Smart electronic smart handle to its range of premium quality window and door hardware and furniture.
This is a keyless product which gives the homeowner 3 methods of gaining access. The first is a proximity fob that communicates with a reader built into the handle unit. The second is via the Blusafe app that allows the user to use their mobile phone as a key. The third method is fingerprint recognition. Additionally to this, the large reader pad is concealed under a hinged tab to keep it dry.
The app enables the main user to send permanent or temporary timed keys to people's phones. This eliminates any need to lose control of physical keys by leaving them with neighbours or in a 'safe' place'. The app has the added benefit of keeping a log of operations, thus providing visitor management records.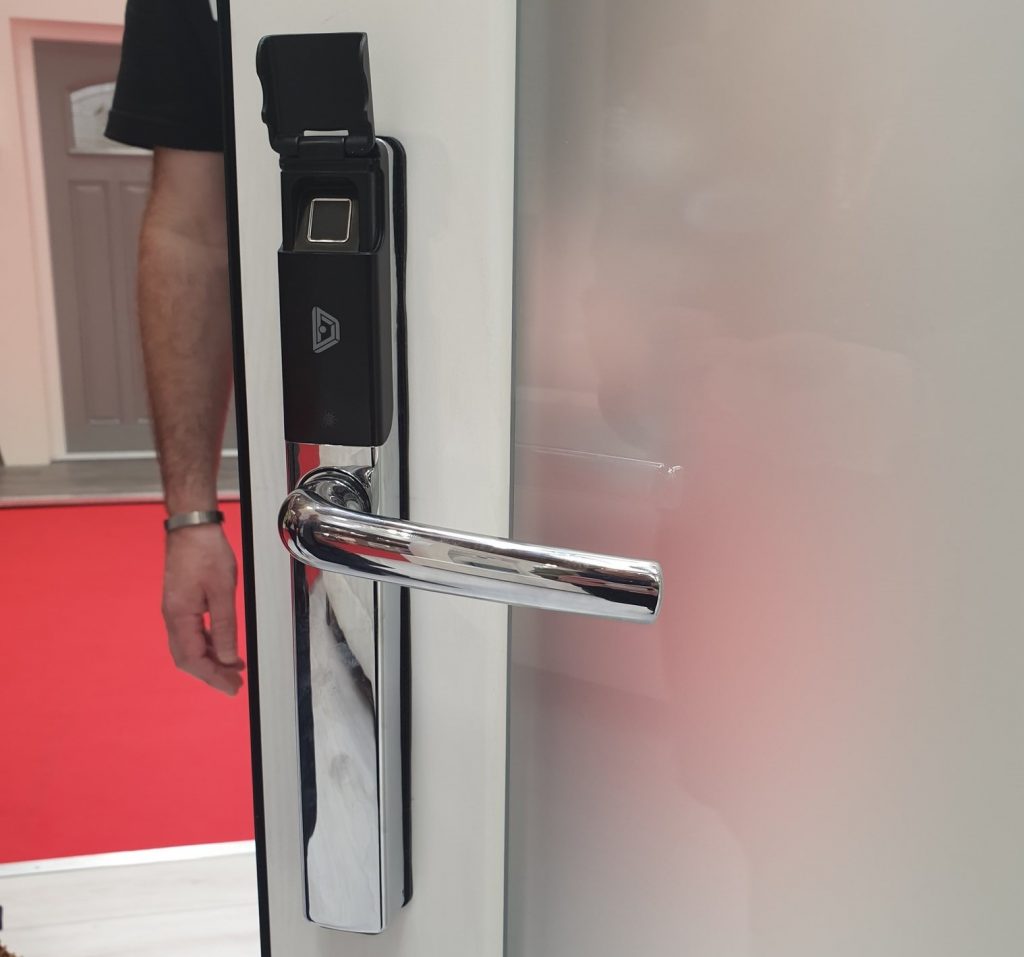 Benefits
Everyone who has seen Q-Smart has been very positive and they all remark on the fact that, by having no less than 3 means of operation, every member of the family's personal preference should be covered.
No mains wiring is required as Q-Smart is battery powered. The handle warns when the batteries start to run low, but if the user does allow them to go flat, enough temporary power can be provided by plugging in a micro USB power source. We supply one of these with each unit.
Q-Smart is a great way for fabricators and installers to get new business and more profit by offering a simple step onto the smart ladder.
From a fabrication and installation point of view, Q-Smart is very simple to fit and from the salesperson's perspective, it's easy to sell. This is due to its compact size, its choice of colours and the fact that it is feature-packed but simple for the end-user to understand and use.
Q-Smart is fully tested at BSI and certified to ETSI TS103 645 (CYBER; Cyber Security for Consumer Internet of Things).
To find out more about Q-Smart, visit www.vbhgb.com, email sales@vbhgb.com, or call 01634 263263.
Q-secure Guarantee
Here at Q-secure, we are proud to offer a comprehensive MULTI-BRAND guarantee. As well as our own greenteQ products, we also work with Yale, AGB, Roto, Maco and Securistyle. The Q-secure guarantee will pay out up to £8000 (Q-secure PREMIUM) if a break-in is achieved due to a failure of the durable, approved hardware.
Our multi-brand Q-secure guarantee is an exceptional assurance to keep homeowners protected. We have the utmost confidence in our products, which is why we can offer this unrivalled warranty. All our hardware is exhaustively tested to reach or exceed the high standards of BSI.  Fill out our form online to register your product warranty.
If you have any further questions, get in touch with us today. Just leave your question on our contact form, and we'll get back to you as soon as we can. You can give us a call on 01634 263 300, and we'll do our best to answer your queries.
Categories: Trade