We are National Fenestration Awards 2021 Winners!
On November the 6th at Doncaster Racecourse, the winners of the biggest ever National Fenestration Awards were announced. With a total of 2003 nominations, 22,087 votes and 25 categories, we are delighted to have won two of the categories.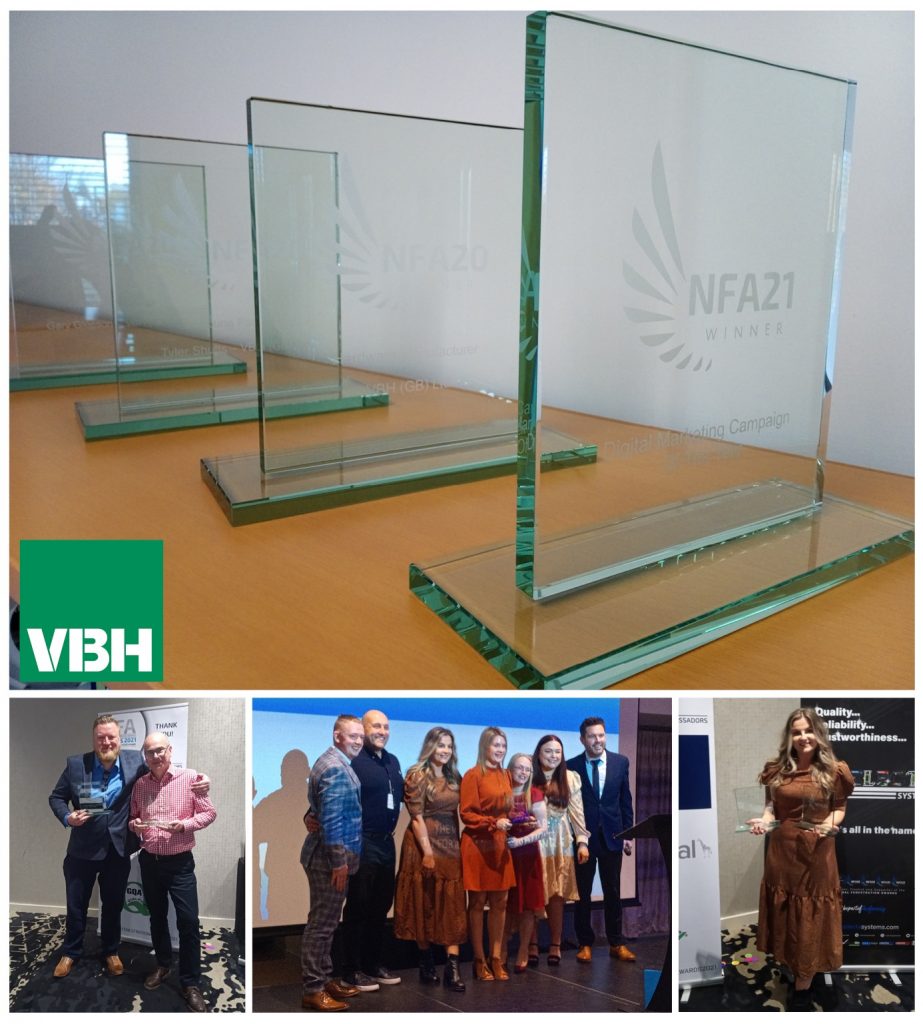 We proudly announce that Tyler Shutts was a joint winner for the Young Person category after winning it outright in the 2020 awards. It is a great testament to the work that she has continued to put into Q-secure and our parent company VBH.
We also won Digital Marketing Campaign for our Q-secure guarantee. We are extremely proud of this campaign and everyone who worked on this with us. Providing the end-user with a comprehensive guarantee is something that we are passionate about so that installers and their customers can feel completely supported.
We also were runners-up in three categories, which we are very proud of, including Best New Product, Hardware Company, and a special mention for Hayley Martin, who came runner up for Social Networker.
Finally, we want to thank everyone who has voted for us and their continued support this year. We look forward to working with our customers, past, present and future to provide end-users with superior products.
These wins truly reflect how hard every one of us works. From our high-quality products to our comprehensive customer service, we want to thank our team for all of their hard work. We have an incredible team here at Q-secure and VBH and are on hand to answer any questions that you have. Please do not hesitate to contact us at all, we are here to help.
Categories: Homeowner, News, Trade, Uncategorised