Door Pull Handles
As part of our Q-secure guarantee, we offer high performance door pull handles. The range we offer is perfect for modern entrance doors and can be guarantee so homeowners can complete peace of mind. Built with purpose and quality in mind, door pull handles are a must-have for homes.
Through our hardware manufacturing company greenteQ, we offer the Coastline Pull Handle range. This is perfect for contemporary door styles, although also work by adding a modern twist to older properties. They work best on slam shut automatic door locks. These door pull handles can be fitted on one side of the door or back to back.
The pull handles come in a variety of sizes, with 10 styles to choose from. They will certainly add visual appeal to the doors they are installed on. These include straight bars in a variety of lengths, through to curved or dimpled bars, or the more industrial 'C' and 'V' shapes. Homeowners will be able to suit their style by choosing a handle perfect for them.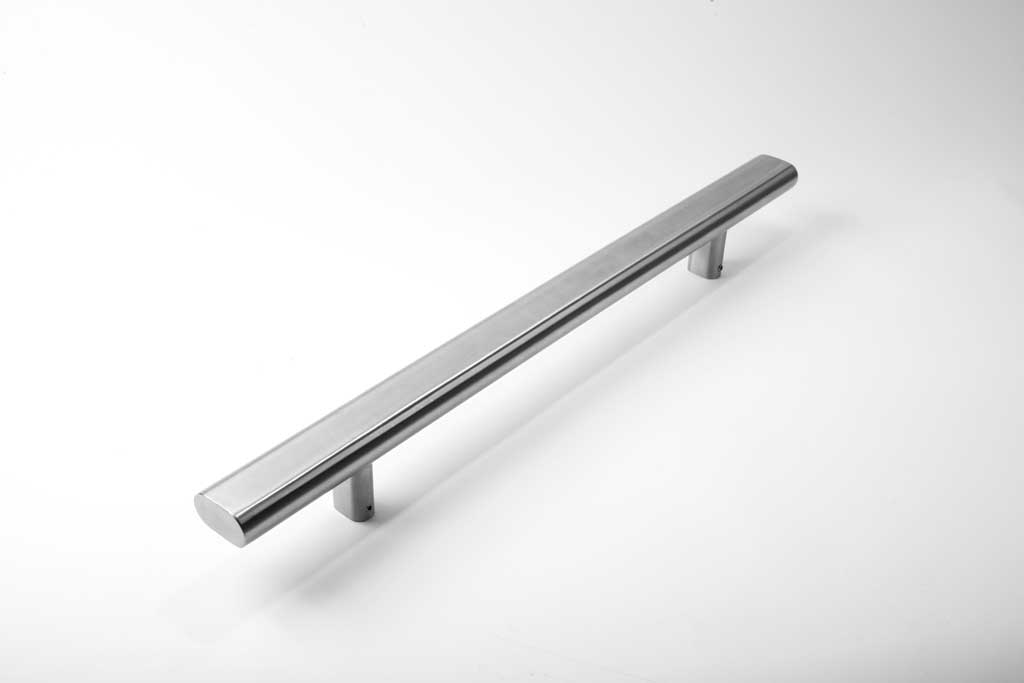 High Quality
The range is manufactured from hard-wearing grade 1.4301 (or grade 304) austenitic brushed stainless steel. This is of superior quality, meaning the door handle can stand the test of time. We have the utmost confidence in our products, which is why we are able to offer our guarantee.
The Coastline pull handle is produced from a cylindrical stainless tube. Following requests from our greenteQ customers, we have also introduced an 'oval' profiled tube. This looks great with straight and offset legs. The new Oval products offer an attractive alternative to the standard circular profile pulls that are already so popular.
The greenteQ Coastline pull handle can be fitted on their own or back to back on a variety of door materials. Fixings are ordered separately and are suitable for composite, aluminium, timber, PVCu and glass doors.  We also supply a range of brushed stainless steel circular and oblong profile cylinder escutcheons to finish any door in style
Door Pull Handles Guarantee
As part of our Q-secure promise, the door pull handles can be guaranteed. You can cover the products for up to 10 years, giving you total peace of mind. If there is a break-in as a result of the hardware, then you could be entitled to compensation.
The door pull handles are included as part of the greenteQ 25-year guarantee. They also are rated a Q-secure PREMIUM product when all other hardware on a door is PREMIUM level.
We will pay homeowners if they are broken into via a Q-secure window or door installed by an approved installer. This is if the intrusion is down to the failure of a hardware product covered by the guarantee. Homeowners could be entitled up to £8000 if this occurs!
Register your guarantee today by filling out our handy online form. You must activate your guarantee within 28 days of installation. If you need further help, then don't hesitate to call our friendly team or fill out our contact form.