Door Hinges
Here at Q-secure, we are experts in door hardware, including door hinges. As part of our promise, you can guarantee your door hinges for up to 10 years. As a result, homeowners can enjoy years of security and rest assured that if there is a fault in the hardware, they could be entitled up to £8000!
We offer a variety of door hinges as part of our range. This is down to our MULTI-BRAND guarantee, which gives customers freedom in working with a range of manufacturers. These include greenteQ, the Q-secure hardware company, and Yale, a renowned hardware manufacturer.
The greenteQ Hybrid hinge is the perfect combination of a slimline butt hinge and fully adjustable flag hinge. It is a high quality, long-lasting hinge that can be fitted to a wide range of rebated residential PVCu doors. This is an incredibly popular product among our Q-secure installers, as it is easy to fit and is versatile.
The greenteQ Sigma Hybrid door hinge combines the strength and function of a flag hinge with the unobtrusive slim design of a butt hinge. It is easy to fit on the bench, without the need to remove the sash from the frame and its two-knuckle construction is ideal for those who are not keen on lift-off hinges.
It is tested to PAS24 making it superior quality. The Sigma hybrid door hinge is rated Q-secure PREMIUM product when all other hardware on a door is PREMIUM level. You can register for this using our registration form.
Working with Yale, we offer the Patriot Plus Flag hinge. These are designed for sleek, modern performance. They are tested to security standard PAS24:2016 as part of a doorset and are ideal for manufacturers who prefer a full flag hinge. The hinge is supplied pre-assembled, which can help to speed up the fabrication process.
Patriot Plus is manufactured from zinc and stainless steel and is available in eight colours. When supported by Quad Guard security devices, the Yale Patriot Plus can be fitted to Q-secure and Document Q compliant doors.
The quality is second to none with this door hinge. It is corrosion tested to BS EN 1670 and tested to 1000,000 cycles. As well as this, the Patriot hinge is tested to PAS24 as part of a doorset. Homeowners can rest assured the door hinges we offer as part of our range are of superior quality.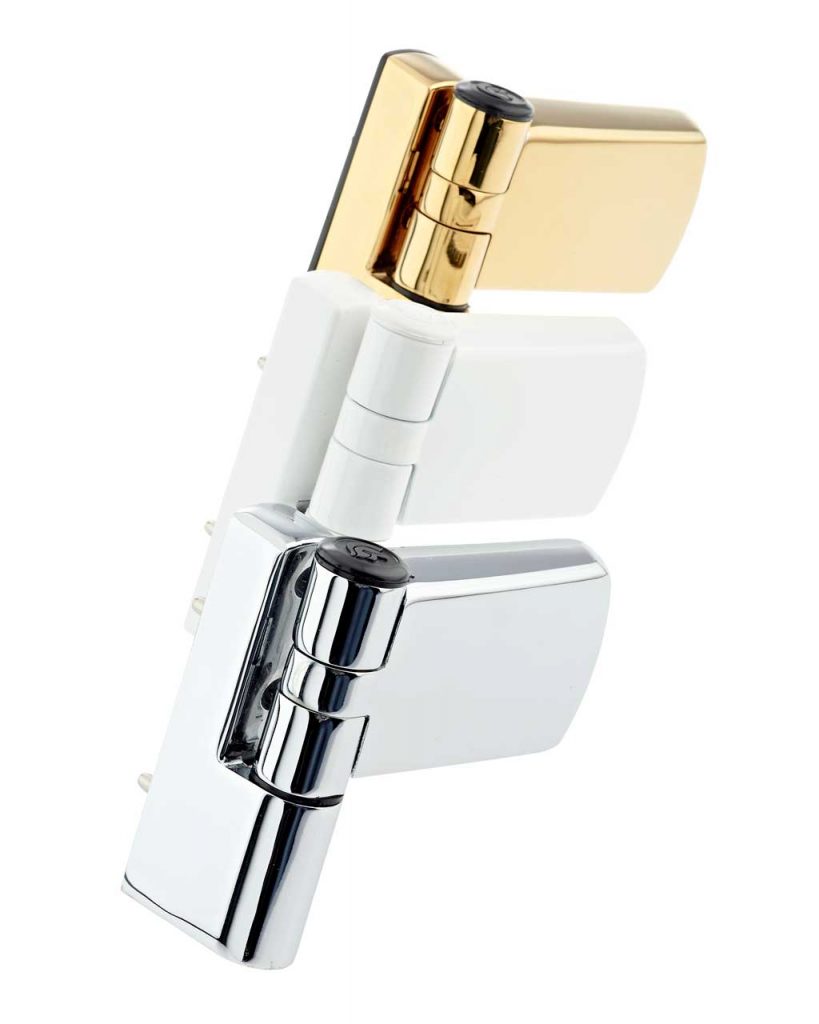 Door Hinges Guarantee
Our door hinges can be guaranteed as part of our Q-secure warranty. Our inclusive guarantee doesn't tie homeowners done to one manufacturer, as we offer a range of brands. There are two levels of Q-secure guarantee that depend on which hardware spec the manufacturer uses – Standard and PREMIUM. Q-secure Standard pays out up to £5000 if a burglar gains entry as a direct result of a hardware failure, whereas PREMIUM will pay out up to £8000.
Register your door hinges for our guarantee today. If the hignes were purchased from a Q-secure approved installer, then you are covered for up to 10 years. Register your installation using our online form to activate your guarantee. Get in touch with us today with any further questions. Just leave your question on our contact form, and we'll get back to you as soon as we can. You can give us a call on 01634 263 300, and we'll do our best to answer your queries.